Dr Tyler J. Kohler
(BSc Kansas State University; MSc University of Nebraska; PhD University of Colorado)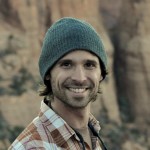 I am broadly interested in how freshwater microbial communities are influenced by their biotic and abiotic environment, and using this information to make informed predictions about past, present, and future ecosystem structure and function. I am particularly interested in links between microbial composition and biogeochemical cycles, and how these relationships will evolve given global climate destabilization, land-use change, and ever-increasing socio-economic disparities.
Polar regions in particular are ideal places to disentangle these relationships, given their relatively pristine nature and trophic simplicity. Furthermore, rapidly accelerating environmental change and an increasing human presence makes research in these areas especially timely.
Recent Publications
Žárský JD, Kohler TJ, Yde JC, Falteisek L, Lamarche-Gagnon G, Hawkings JR, Hatton JE, Stibal M (2018) Prokaryotic assemblages in suspended and subglacial sediments within a glacierized catchment on Qeqertarsuaq (Disko Island), west Greenland. FEMS Microbiology Ecology 94:fiy100 doi: 10.1093/femsec/fiy100
Kohler TJ, Žárský JD, Yde JC, Lamarche-Gagnon G, Hawkings JR, Tedstone AJ, Wadham JL, Box JE, Beaton AD, Stibal M (2017) Carbon dating reveals a seasonal progression in the source of particulate organic carbon exported from the Greenland Ice Sheet. Geophysical Research Letters 44:6209–6217 doi: 10.1002/2017GL073219
Kociolek JP, Kopalová K, Hamsher SE, Kohler TJ, Van de Vijver B, Convey P, McKnight DM (2017) Freshwater diatom biogeography and the genus Luticola: an extreme case of endemism in Antarctica. Polar Biology 40:1185-1196 doi: 10.1007/s00300-017-2090-7
Cameron KA, Stibal M, Hawkings JR, Mikkelsen AB, Telling J, Kohler TJ, Gözdereliler E, Zarsky JD, Wadham JL, Jacobsen CS (2017) Meltwater export of prokaryotic cells from the Greenland Ice Sheet. Environmental Microbiology 19:524–534 doi: 10.1111/1462-2920.13483
Full list of publications here.