Tyler Kohler, a former member of CryoEco and currently a Postdoc at EPFL in Switzerland, has recently been awarded a grant from the Primus Research Programme at Charles University to conduct new research at the Department of Ecology. Around the world, glaciers are melting at a rapid pace, with considerable consequences for glacier-fed streams and associated downstream ecosystems. While the consequences of melting glaciers on proglacial ecosystems is poorly understood, recent evidence suggests that a likely consequence of this transition will be increased growth of primary producers within glacier-fed streams. Yet, the diversity of the resident primary producers, most notably the diatoms, is poorly resolved, and therefore it is unknown what kind of diversity we may lose as glacier recede, and what species may alternatively rise up as 'winners'. Together with a new team of postdocs and PhD students, the project, affectionately entitled "Green New World", will set out to investigate the diversity, community structure, and ecology of diatoms in glacier-fed streams from around the world before they disappear forever. The new project, which will begin July 2021, is currently looking for PhD and postdoc applicants, so stay tuned!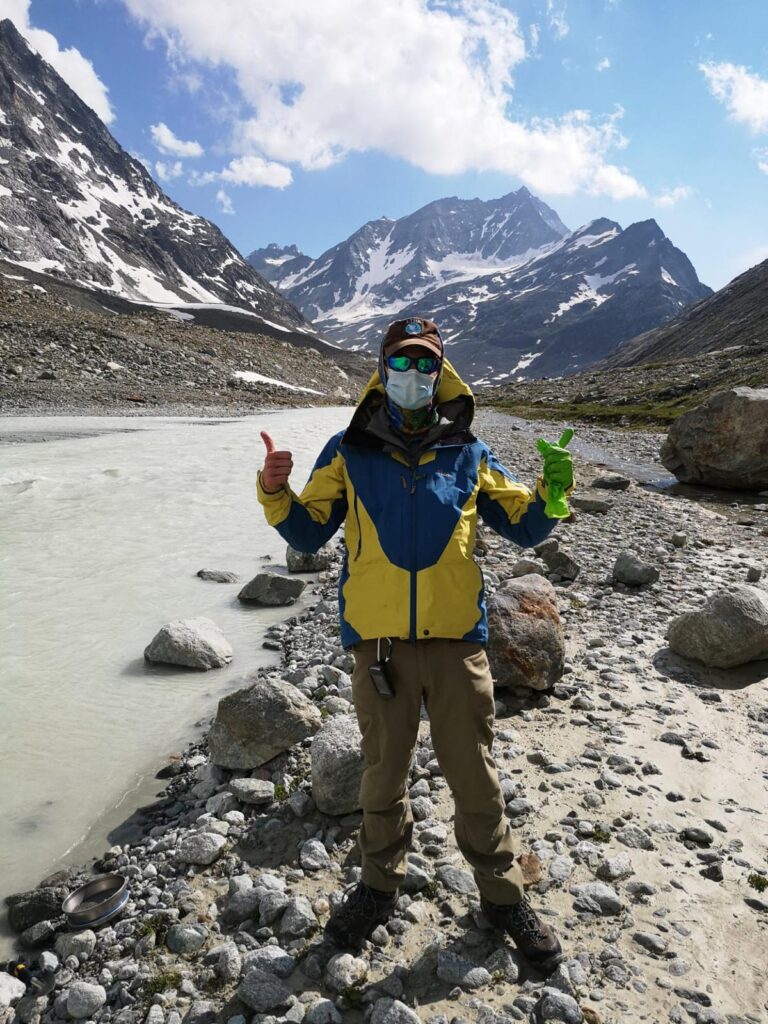 We are seeking motivated PhD students and postdocs to work on a newly-funded, 4-year project entitled "Green New World: Unraveling microbial community assembly patterns in vanishing glacier-fed streams"  based at the Department of Ecology at Charles University in Prague starting July 2022.  
Project description: In this project, our aim is to better understand how diatom communities are formed and maintained in glacier fed streams and rivers. To do this, we plan to use both traditional and molecular approaches, as well as establish a culture collection for laboratory experiments, survey diverse glacier-fed streams from the European Alps, and analyze archived material from around the world. We hope that the project will provide a step forward for understanding microbial community dynamics in running waters, and promote a better understanding of the microbial life we will lose following the disappearance of glacier-fed streams.
Requirements: The successful PhD student should hold a M.S. degree by the start date, and the postdoc should likewise have their PhD. All applicants should have a background in ecology/microbiology, good written and oral English skills, and a willingness to conduct field and laboratory work.
How to apply: Please submit a single pdf file with a letter of interest (2-page maximum – should describe any relevant experience, including previous experience with diatoms, bioinformatics, statistics, culturing, and fieldwork), a CV, and contact information for 3 references (letters not necessary). For prospective PhD students, please also provide university transcripts (unofficial is fine) or a list of relevant courses taken.
Inquiries and applications should be sent by e-mail to Dr. Tyler Kohler (tyler.j.kohler@gmail.com) and Dr. Katerina Kopalova in CC (k.kopalova@hotmail.com). For full consideration, please apply before 1 January 2022.